SAGE's COVID-19 Response
This article originally appeared on the SAGE blog.
SAGE is committed to keeping our community and staff safe in the face of COVID-19. As we continue to navigate this global pandemic, we are reminded daily of the isolation and unique needs that our community faces. SAGE's response to COVID-19 has required flexibility, innovation, and new approaches to challenges. Learn more about how SAGE is continuing to provide LGBT elders with programs, services, and support during this time.
Direct services with NY's Department for the Aging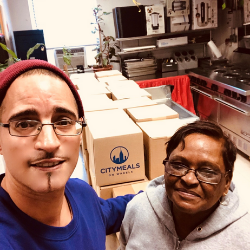 Since ceasing in-person congregate programming in mid-March, at the direction of NYC government, SAGE has.... Read More